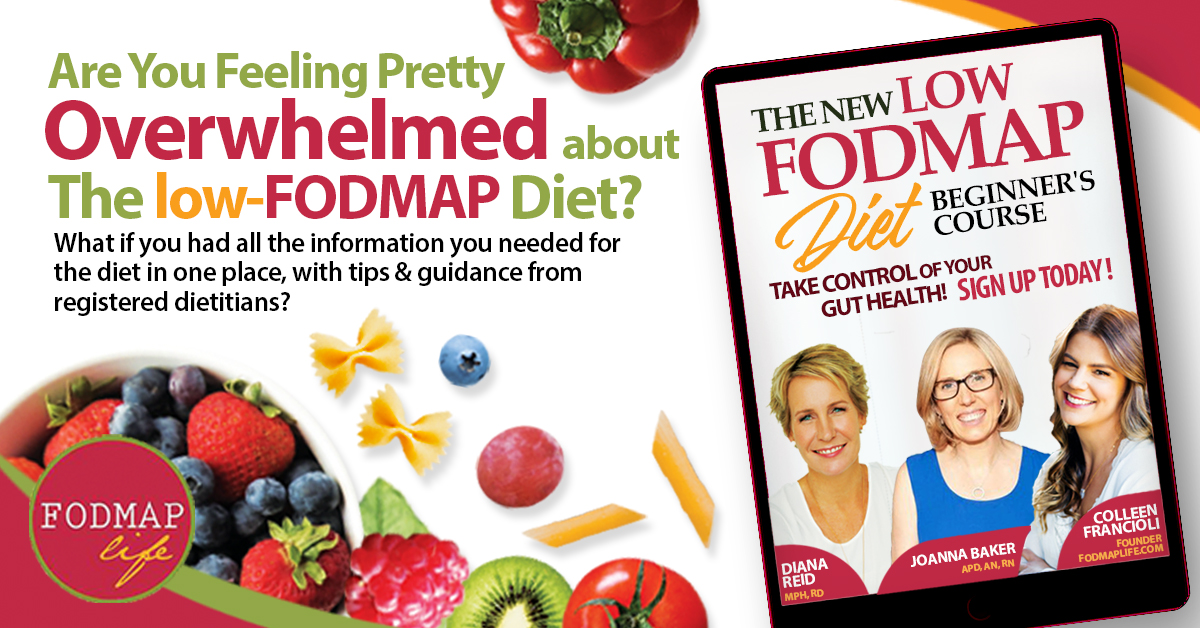 What if you had all the information you needed for the diet in one place, with tips and guidance from registered dietitians?
The Low-FODMAP Diet Beginner's Course is approved by dietitians and makes it easy to implement the diet into your lifestyle.
In this exclusive course with FODMAP Life you will:
Learn all about FODMAPs
Have all the right tools in order to get started on the low-FODMAP diet, start the Elimination Phase, make your way through the entire Challenge Phase and learn how to maintain the Modified Phase
Have access to our private Facebook page and ask our dietitians questions every week
Go grocery shopping, read labels and choose the right low-FODMAP foods
Learn how to flavor your meals and make them delicious!
Get a list of easy snack and meal ideas
Enjoy eating out, on the go, when traveling or at events and parties
Get one FREE month access to an online low-FODMAP recipe manager
Start to meal prep for success
Learn how to improve your relationship with food
Take a good look at how your lifestyle may be affecting your digestion
And so much more
About Your Instructors: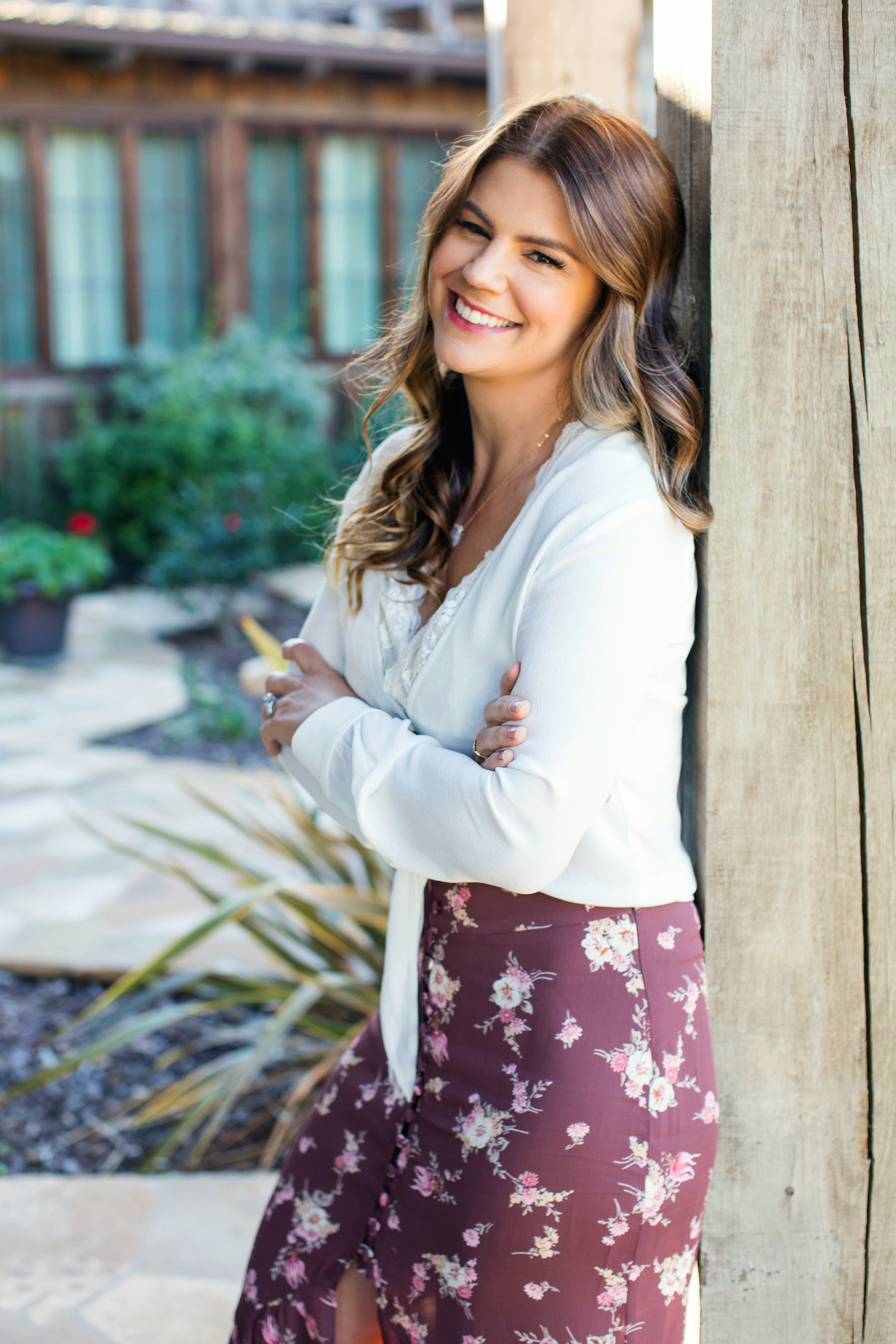 Colleen Francioli is the Founder of FODMAP Life. She is a certified nutritionist, author and marketing consultant with a focus on educating people with IBS, other functional gastrointestinal disorders (FGIDs) and food intolerances.
Colleen once suffered from IBS herself and has since found life balance with the low-FODMAP diet. Colleen started www.FODMAPLife.com to help others with IBS learn how to choose the right foods and make stress relief a priority for a balanced mind-body approach to gut health.
Colleen is a happy wife and mother of two sweet boys!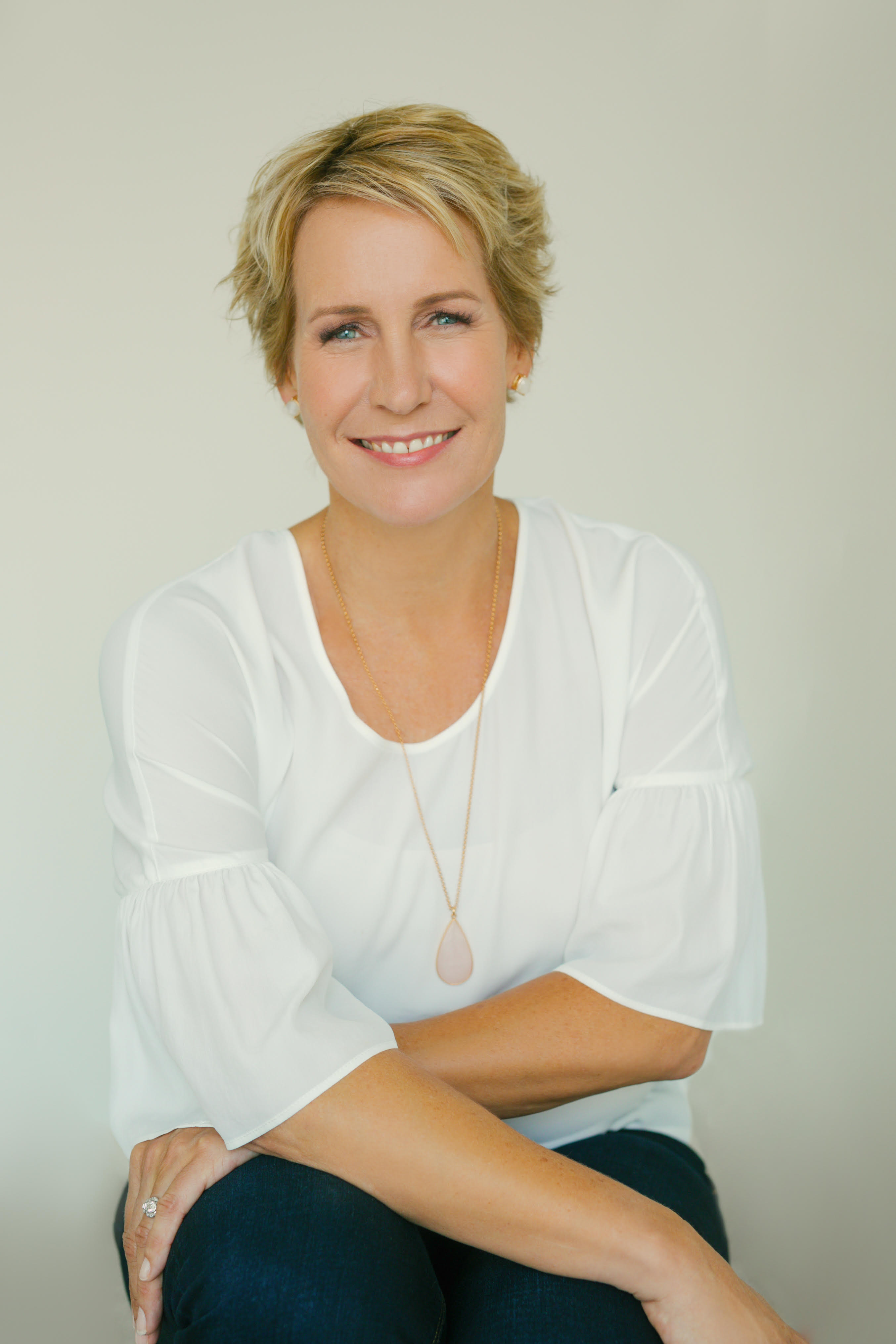 Diana Reid is a Registered Dietitian who lives part of the year in the tiny country of Luxembourg in Europe and part of the year in Seattle, Washington. She has a private practice that reflects her international background, and counsels clients with gastrointestinal disorders, food allergies and intolerances, and other nutritional issues.
Diana has completed the Monash University Low FODMAP dietitian's training and the Advanced FODMAP Training for Dietitians course from Kings College of London. She holds a masters in public health from the University of Washington, and previously worked in community and public health prior to starting her private practice.
Diana has three young children and spends a lot of time driving them around to soccer practice. She loves running, cooking, weightlifting, reading and traveling. And eating!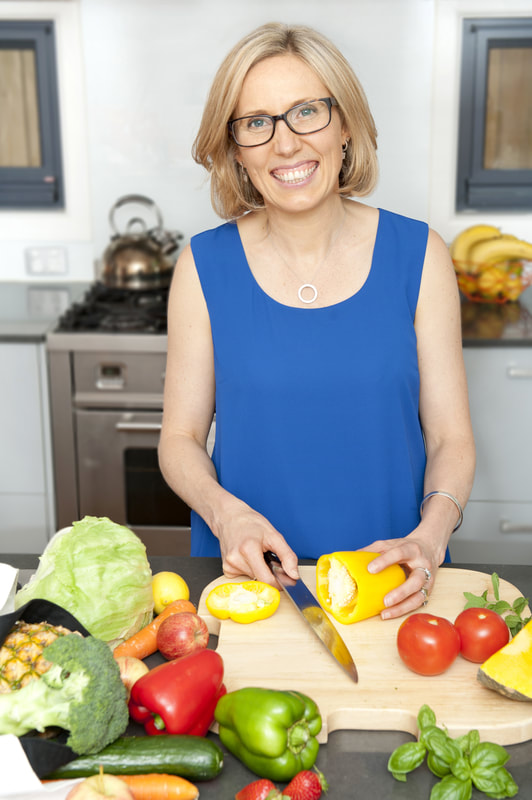 Joanna Baker is a foodie, a dietitian and a registered nurse, who is passionate about digestive health. She works exclusively in IBS and food intolerance in her Melbourne based private practice, Everyday Nutrition.
Joanna's work is never boring, she gets to work alongside food manufacturers, lecture internationally on the Low FODMAP diet and work privately with patients to help them achieve better gut health. In all of these roles, Joanna aims to support people to enjoy food, whilst incorporating practical everyday strategies that manage IBS, and prevent it from getting in the way of living the life they want to live.
Joanna lives with her husband and son in Melbourne Australia.